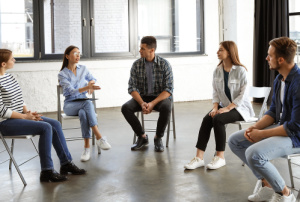 Monthly Ongoing Group "Let's Talk about Death"
Monthly Ongoing Group – "Let's Talk about Death"
4th Wednesday  3:30pm-5:30pm
Due to the holiday, the November meeting will be 11/29
Open to everyone. No charge.

The Function of Our Death Discussion Circle

The Function of Let's talk about Death Group Is to provide a safe place to have an open-hearted, open-minded discussion about all things regarding the realities and the beliefs about Death and Life. As we begin to talk about Death more freely, we pull it out of the 'closet' and
bring Light into the darkness, releasing the secret-ness, releasing the fear, allowing us to lean into the mystery with wonder, excitement and celebration.
This past year our group attendees found through conversation, the ability to release their fear of death,  Creating Freedom to Forgive with Gratitude, enhancing their lives.
Come join the FUN.
Facilitated by Jacquelyn Baldwin
Questions? contact Jacquelyn, her Practitioner cards are available in foyer.
Assistant, Anne Perrah