Welcome to Center for Spiritual Living, Reno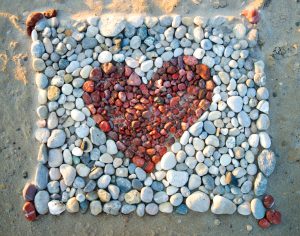 Center for Spiritual Living, Reno invites you to visit our spiritual community to explore new possibilities for your life. We are a loving community, providing spiritual tools for transformation, creating a world that works for everyone! We honor all paths to God.
We offer a practical spiritual teaching that draws on the wisdom of the ages and New Thought principles, in order to promote awakening and personal growth.
We went to this CSL during a weekend getaway to Reno in early January. The congregation was friendly, open, and fun-loving. The music was what I miss so much in Boise after having attended CSLs in New York and Seattle. To put it plainly, the band ROCKS. If you're like me and a big part of your church-going experience has to do with the feeling your spirit gets when it's moved by talented voices and excellent musicians, then pay CSL a visit. Some might call CSL "religion light" but I like to think of it as a positive message without fear, judgment or guilt. There was even a black lab wandering the aisles! They recycle the paper covers for their service announcements and I was impressed by the number of classes and groups they ran. We really enjoyed the music, the space, the people, the overall message and the sermon given by Rev. Garcia. For us, it was a great way to kick off the new year while still on vacation.
May: Spiritual Living through Creativity
We allow the ongoing activity of Spirit into our hearts, minds and activities to bring forth new forms and expressions to inspire and guide.
-May 7 – "Creative Confidence"
-May 14 – "Fear to Courage"
-May 21 – "From Nothing to Insight"
-May 28 – "From Planning to Action"
Service Times:
9:15 a.m. and 11:00 a.m.
Youth Church is Available during the 11:00 a.m. service
Let our licensed prayer practitioners help you deal with everyday challenges, find your inner peace, get support or immediate assistance. You can call our Inspiration Line at (775) 826-6966 for an uplifting recorded message.
Or complete a prayer request form and send it to us and our Prayer Practitioners will pray for you for 30 days.
The Stream Team of Center for Spiritual Reno offers the Live Video Streaming Network for your convenience!
Watch the Sunday Service live from the comfort of your home. Or check out our full archive of videos if you'd like to revisit a session or had to miss your regular service.
Healing With Dr. Abey

Wednesdays, May 31st and June 7th
7:00 to 8:30pm
Love Offering
Join Dr. Abey for two healing evenings as he utilizes and teaches sacred mantra,
meditation and the power of the mind as powerful healing tools.
CLICK HERE for more information
_________________________________________________________________________
Usher/Greeter Training 

Sunday, June 4th 9:30am
We currently have openings for volunteers who wish to serve as ushers and/or greeters at the 11am Sunday Service.
Coordinator Deanna Smith will offer a training for these positions upstairs in the Teen Center.
This is an easy service that's a great way to build community.
You serve at only ONE service per month.
Please sign up at the Activities Table.
_________________________________________________________________________
Women's Spirit

Saturday, June 10th
9:00-11:00am
Our new Women's Spirit is forming and all women are invited to join.
A light breakfast will be provided.
Please sign up at the Activities Table.
CLICK HERE for more information
_________________________________________________________________________
Metaphysical Bible

Tuesdays, June 20th – August 15th
6:30 – 9:30pm
Spiritual meaning and interpretation of key Bible stories
(A New Certificated Class)
8 weeks
_________________________________________________________________________
Weekdays
Tai Chi
Every Tuesday & Thursday 12-1:00 pm
$30/month or $5 drop-in
Saturdays
Women's Spirit Group
2nd Saturday of each month
Mondays
A Course in Miracles
Mondays 7-9 pm
in the Youth & Education Center
Facilitated by Bob & Darla Woodard
Love Offering
Saturdays
CSL Men's Spirit Group
3rd Saturday, 8:00am-10:00am
Join the men of CSL Reno every month for a potluck breakfast, inspiration, fellowship and prayer time. Contact Rev. Steve Yarborough for more information.
Quarterly Events
Taize Service
Third Friday in
March 17, June 16, September 15 and December 15
7:00 – 8:00pm
Love Offering
Wednesdays
Young Adults Get Together
4th Wednesday of Every Month
7:00-9:00pm
(Ages 18 to 30-Something)
Saturdays
Hiking Group
4th Saturday of each month