School Supply Drive

Women's Spirit will sponsor a school supply drive from September 8-22.
Lists can be picked up on Sunday, September 8 and 15, and items returned by September 22.
Suggested items include:
Clorox Sanitizing Wipes
Crayons
Tissues
Markers and Colored Pencils
Dry Erase Markers
Post-It Notes
#2 Pencils
Pencil Sharpeners and Pouches
Composition Notebooks
Construction Paper.
____________________________
Ordination Ceremony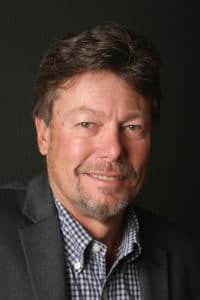 Friday, September 13
7:00 p.m.
The Board of Trustees of CSL Reno cordially invites you to the ordination of the Reverend Steve Yarborough as he takes his sacred vow to be in service to his divine calling of ministry for life.
This auspicious celebration will not be complete without the presence of the spiritual community he so greatly loves.
A reception will follow in the Holmes Center.
____________________________
Taize Service

Friday, September 20, 2019
7:00pm – 8:00pm
Join our Prayer Practitioners for this meditative service and be renewed in the music, silence, candle lighting, contemplative reading and community prayer.
The theme for this service is "Let It Fall".
Inspiring music will be provided by Lesa Ramage .
Love Offering.
____________________________
Yoga Nidra Meditation

September 27th, October 25th, November 22nd, December 27th
Fourth Fridays @ 6:30pm to 7:30pm
Facilitated by Kate Colby Nelson
Love Offering.
CLICK HERE for More Information
____________________________
CSL Reno Regional Teen Overnight Event

Saturday September 28th 12:30pm – Sunday September 29th 12:30pm
$35 per person includes lunch, dinner, and breakfast
This event is an overnight spiritual retreat for Teens of the Northern California Region l.
For more information and to register.
____________________________
Food Bank

Saturday October 5th
8:30am - 11:30am
Men's Spirit has arranged another opportunity for our spiritual community to help out at the Food Bank of Northern Nevada.
If you would like to be involved, meet at the church at 8:30am to carpool to the Food Bank.
You'll be glad you did.
Please sign up at the Activities Table.
____________________________