Choir Rehearsals Resume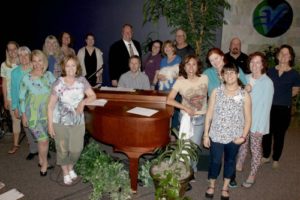 Monday, March 2
6:30-8:00 p.m.
Our own Heart Tones Choir will resume weekly rehearsals. If you've ever wanted to see what it's like to sing in a choir, this is the time. Anyone is welcome to test-drive the choir On March 2 and March 9. No auditions. If you have any questions, see Joe McKenna or Lesa Ramage.
____________________________
20/20 Vision Kenya

Sunday, March 15
1:00-2:00 p.m.
Dave Asher, Robert Meyer, and Beth Williams recently represented C
SL Reno at 2020 Vision Kenya - the first ever New Thought Conference in Africa!
Come share their adventure and see how the generosity of CSL Reno is having a global impact. You will experience a deeper level of connection with our brothers and sisters at CSL Kenya.
____________________________
EMBODYING SHAKTI
Spring Equinox Release & Renew Workshop
Saturday, March 21, 2020
11:00 am-2:00 pm
Facilitated by Kate Colby Nelson, RScP
Cost: $40
Take a Mystical Journey through Love and Law. Discover the perennial union of consciousness and power through mystical story telling, meditation, experiential practice, and self renewal.
Manifest the desires of the Heart
How the Creative Process Works
See the Divine Feminine and Masculine in Everything
The Relationship of Shiva & Shakti - The two are always one
Spring Meditations for Letting Go and Bringing In The Mahadevi - Durga, Kali, Lakshmi, and Saraswati
"Though she is but one, she can do all things, and while remaining in herself, she renews all things."
~ Sophia, Book of Solomon
____________________________
Two Events / Three Great Teachers
Friday Evening 7:00 - 9:00pm and Saturday 9:00am to 3:30pm


Purchase Tickets Below:
No Refunds or Exchanges



Friday Evening Lecture  $60 Advance/$65 At the Door
Saturday Workshop  $75.00
Both Friday Evening Lecture and Saturday Workshop  $125
Friday Evening Lecture
Saturday Workshop
Both Friday Evening Lecture and Saturday Workshop