Sunday Youth Program: Parents, Teens & Kids
We welcome all children (in person now!) to a warm, safe and nurturing environment at 10:00 in Holmes Center.  Participate in a sacred space that is cultivated for connection, creativity and spiritual practices.  We'd LOVE to have you join us!  Click for more info!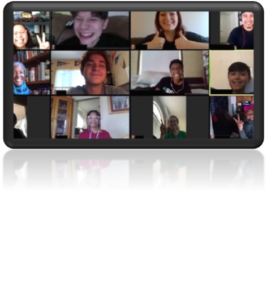 Facilitated by Our Youth Ministry Team of Licensed Prayer Practitioners:
Gretchen Giambra, Jason Giambra and Kristin Lewandowski

Gretchen Giambra, Youth & Family Leader
For more information  contact our Youth Leader GretchenCSLRyouth@gmail.com.