During this unusual time in our lives, in lieu of meeting in person, we are conducting our Youth programs on Zoom.  We'd LOVE to have you join us!  Take this opportunity to participate in a sacred space that is cultivated for connection, creativity and spiritual practices.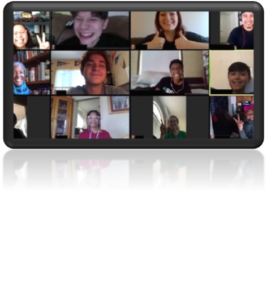 Children meet 10:00 'til 10:45.  Teens meet 11:00 'til 12:00.
Facilitated by Our Youth Ministry Team of Licensed Prayer Practitioners:
Gretchen Giambra, Jason Giambra and Kristin Lewandowski

Gretchen Giambra, Youth & Family Leader
For more information and to get the Zoom link, contact our Youth Leader GretchenCSLRyouth@gmail.com.