Women's Spirit

The 2nd Saturday of each Month 9:00-11:00am
Our new Women's Spirit is forming and all women are invited to join.
A light breakfast will be provided.
Please sign up at the Activities Table.
CLICK HERE for more information
_________________________________________________________________________
Lo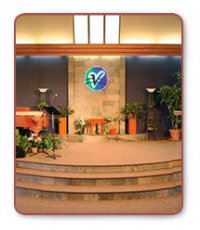 Center for Spiritual Living, Reno's theme this year is 100 Years of Science of Mind.
The Power is within you to create the life you want!  Throughout the next 12 months, we'll be joining Centers for Spiritual Living Headquarters and other Centers around the world in this common theme. See below for detail on the monthly themes.
During our Sunday services, we sing, we pray, we hug, we listen to beautiful music, and we listen to Rev. Liesa deliver a powerful, inspiring, and relevant weekly message. All are welcome to play and pray with us.
Center for Spiritual Living, Reno has two services on Sunday mornings. The first service begins at 9:15 a.m. and the second at 11:00 a.m. Both the early and later services contain the same weekly message and music, with some very minor differences.
Center for Spiritual Living, Reno is wheelchair friendly, inside and out. We have a Youth Ministry during the 11:00 a.m. service for children of all ages, and we have a "crying room" available during both services for parents with infants.
Following both services coffee, tea and light snacks are available in the foyer where people gather to socialize and meet with new and old friends alike.
Additionally there are some special holiday services for the Easter and Christmas observances.
January 2018 – Living the Science of Mind
– January 7 – What Is the Science of Mind
– January 14 – The Power Within
– January 21 – Channel for Good
– January 28 – Living to the Fullest