What is the Ministry of Prayer?
The Ministry of Prayer of Center for Spiritual Living, Reno is comprised of all the licensed prayer practitioners. Individually and collectively, they pray for you and they pray with you.
Simply put, they are the healing arm of our Spiritual Community, personally living the Spiritual Principles we teach. They have had extensive training and experience in activating the power of affirmative, directed prayer to facilitate healing in individuals' lives and by seeing and knowing the Truth in any given situation.
Prayer Practitioners have successfully completed all the requirements for licensing as required by Centers for Spiritual Living. This includes a minimum of four years of Science of Mind Class work, a written licensing exam, and an oral interview with a practitioner-licensing panel.
They are required to earn continuing education to keep themselves current and refreshed at all times. Until they achieve Emeritus status, their licenses must be renewed every two years.
Who are Prayer Practitioners?
Prayer Practitioners are active members of our Spiritual Community.
They participate weekly in the Sunday services by "holding the High Watch" and leading the meditations;
They conduct the Ministry of Prayer by praying for every prayer request, making sure everyone receives a letter of affirmation and confirmation;
They do "spiritual check-ups" with members on an individual annual basis; they conduct the quarterly Taize service;
And they hold the spiritual consciousness for classes, events, activities and meetings.
They meet one-on-one with individuals to do private, professional spiritual counseling and prayer sessions.
"What the healer does is to mentally uncover and reveal the Truth of Being, which is that God is in and through everyone and that this Indwelling Presence is already perfect."
~ Ernest Holmes, The Science of Mind
---
Directory of Licensed Prayer Practitioners

Laura Arneson, RScP 775.657.9715
Laura considers it her greatest joy to hold a space of Love and Truth that allows individuals to reveal and experience a greater sense of empowerment, freedom, and authenticity within themselves which is then reflected in their lives. Knowing that we are all one, she believe that as we do this individually we effect the collective allowing greater expression for all.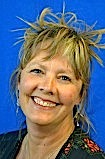 JoAnn Blake, RScP 775.771.2488
JoAnn started attending classes in the fall of 2009. She very much enjoyed each and every class she has taken on her spiritual journey. Her spiritual practices include, but are not limited to, daily prayer, meditation, reading and yoga. These practices have enhanced her daily life beyond anything she could have imagined. JoAnn is very grateful for this practice. If you are interested she would love to meet with you for a Prayer Practitioner session that would enhance your life the way it has hers.

Kim Brewer, RScP Emeritus 775.772.5004
Kim has been blessed by the teachings of Science of Mind and Spirit on her personal healing journey for more than 25 years. Standing in a place of deep knowing that God is the only Power, she is honored to stand witness with others as they discover their Divinity. With heart-centered listening, laughter, teaching spiritual tools and powerful prayer, she supports her clients in nurturing their personal relationship with Spirit to bring a greater expression of Love into the world.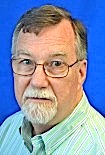 Doyle Brown, RScP 775.829.9633
Doyle discovered the Science of Mind in 2004 and practicing the principles continues to be a confirmation of his long-held faith in the Divine. As a Prayer Practitioner, Doyle enjoys sharing the ideas of metaphysics and how to apply them for the improvement of this experience we call Life.

Gretchen Giambra, RScP 775.225.0394
A desire for Wholeness in her life led Gretchen to begin studying metaphysics and guided her to our Center. While taking her very first class, Gretchen knew without a doubt that she was called to be a Prayer Practitioner. Using the principles of the Science of Mind, she enjoys and prospers in life with her husband Jason and their seven daughters. Gretchen is here to assist you in revealing the gift of Wholeness that is your birthright.

Jason Giambra, RScP 775.225.4369
Jason started attending in 2009 with his wife Gretchen and their combined family of seven daughters. While taking his first class, he fell in love with the teachings of Ernest Holmes. Jason has learned to use Principles of the Science of Mind to transform his own life. Jason is honored to serve his spiritual community and is dedicated to continued learning of these principles, applying them in his service as a Prayer Practitioner, and as a husband, father, son, friend, and business owner. He looks forward to serving you with blessings and love.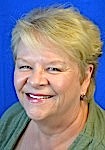 Jackie Horner, RScP 775.453.4818
Spiritual "by nature" Jackie is devoted to helping her community, friends, family and clients to achieve the most precious gifts of all — SELF LOVE & A LIFE OF CHOICE. She consistently has been a mentor to all ages in her business and personal endeavors. In a client's words, her "kindness, spirit, gentle soul, and deep wisdom" are her spiritual gifts to share. Jackie looks forward to supporting your journey to embrace the power within you to create the life of your dreams.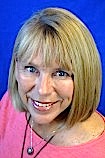 Kristin Lewandowski, RScP 775.453.0701
Kristin enjoyed a 30-year teaching career working closely with children and their families. Her lifelong calling of supporting others in reaching for their fullest potential has continued to grow and deepen through her spiritual studies and practice as a licensed spiritual practitioner. Kristin found her spiritual home and community at our Center. She is grateful for this teaching and the power it has to transform one's life. Kristin is honored to share these tools of transformation and her gift of heart.

Kate Colby Nelson, RScP 775.400.8879
Kate Colby Nelson provides spiritual guidance through the teachings of spiritual principles and affirmative prayer. Kate understands that life can be deep and profound at times, as well as light and playful at others, therefore each session unfolds to meet the individual needs of the client. Clients can expect a safe and supported experience of open dialogue, deep listening, inquiry, education, and prayer. Her vision is to inspire others to live a life that they love.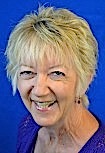 Ginny Ogden, RScP Emeritus    775.857.6295
Ginny supports people who are initiating their own spiritual growth, who consciously and consistently work on their personal issues and concerns, rather than just react to life. Together in that high, holy place of the "two or more," Ginny and her clients uncover Truth, find the Good, and experience Light, Power and Freedom! Serving this way – as a spiritual mentor – is a sacred honor. Ginny also loves teaching classes that provide spiritual tools and 'aha!' moments, and empower our beloved students.

Nancy Radford, RScP 775.221.0524
Nancy is a powerful example of the principle, "Change your thinking, change your life!" Diagnosed an adult alcoholic living with a lifetime of Early Onset Bipolar Disorder in the 1980's, she was introduced to our philosophy, integrating these spiritual tools into her life while working with professionals. As a Miracle of Spirit, living medication free and sober since 1994, she travels through her life adventure in balance, sharing her gifts of prayer, belief and compassion with any who ask.

Lesa Ramage, RScP 775.843.4389
Spirituality has been an interest for Lesa since she was a child. She loved experiencing temples, synagogues, churches and spiritual centers with family friends of diverse backgrounds. At 12 years old, Lesa sang and played guitar at a Unitarian Church in Marin County. Lesa and her family have been members since 2001. She completed Foundations class in 2005 and became a Practitioner in 2014. "This stuff works, if you do it!" is one of her favorite sayings. Lesa loves sharing knowledge and teaching principles of the Science of Mind and Spirit.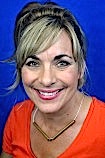 Morgan Sandberg, RScP 775.762.4174
What is it that Morgan is passionate about? Shining light on the shadows of fear and stories of limitation. What is it that she cares most about? Waking up. Waking up collectively from "the dream" and gently lifting one another into more of who we truly are. Breaking free from the old and walking hand-in-hand together into the new, until we believe. With Spirit. With prayer and meditation leading the way. Holding the space for us all to open to greater Freedom, Power and Love. That's what we do. That's what she loves!

Deanna Allcorn Smith, RScP 775.233.8812
Deanna's early experience with Science of Mind began in 1984 at the Center for Spiritual Living, San Jose. She re-located to Reno in 2009. Soon after beginning classes, Deanna knew she was called to become a Prayer Practitioner, so that she might share this life-transforming teaching. In addition to her dedication to New Thought philosophy, Deanna's long time participation in Twelve Step programs gives her a unique, compassionate perspective when counseling and praying with clients.

Ileana Vassiliou, RScP 775.848.3329
Ileana claims that the spiritual tools for personal transformation provided by our Center have changed her life. She also claims that she is happier, that her relationships are deeper and more fulfilling, that her work is more fulfilling and that she is more prosperous! She wants to share these tools with the world. She wants to share them with you, so you too can experience an unprecedented expansion in your life.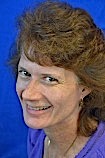 Beth Williams, RScP 775.750.5087
Beth started attending CSL Reno in 1996, and became a licensed practitioner in 2005. Her mission in life is: To celebrate, exercise and embrace the Divine Healing Presence within every two- and four-legged being she meets. Beth's spiritual coaching emphasizes her clients' freedom to move in the direction of their dreams. Other favorite practitioner activities include teaching classes, leading Sunday service meditations, and coordinating the annual community pet blessing.