An 8-week Certificated Class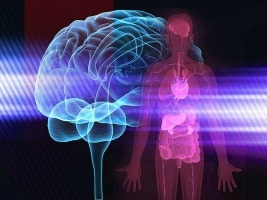 Tuesdays, April 30 – June 18, 2019
6:00pm to 9:00pm
Facilitated by Beth Williams, RScP
Prerequisite: Foundations or Beyond Limits
Tuition $180.00 Early Bird discount available through April 21st.
"Body is the result of Spirit working through Soul or Law"
Ernest Holmes, SOM pg 98
Join us in exploring our understanding of the body, the body of our affairs, and the creative power of our minds. A deep awareness of the mind-body relationship enables us to live with a high sense of well-being and confidence and empowers us to create a life of our choosing.
As we see our own spirit reflected in our physical form, we can more clearly see the Infinite Spirit reflecting in all that surrounds us.
This is the wisdom that science only hints at, bud does not yet truly know – not only is there a mind-body connection but that connection is Divine and the basis for spiritual healing.
_____________________________________