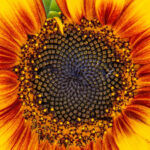 A New 5-Week Certificated Class via ZOOM!
Living the best possible life takes practice, practice, practice. Discover proven practices that bring spiritual principle into action allowing you to manifest a desired goal or intention.
Through this course, which offers spiritual practices and their methods that you can begin
using NOW, you will begin to see results and changes in your life.
Dates: Thursdays, October 15 – November 12, 2020
Time: 6:30pm – 9:30pm
Facilitator: Rev. Dr. Liesa Garcia
Required Text: This Thing Called You by Ernest Holmes
Tuition: $135.00 full tuition – includes non-refundable $50 deposit.
No prerequisite. This class is a prerequisite for all other certificated classes.
Registration is now closed.