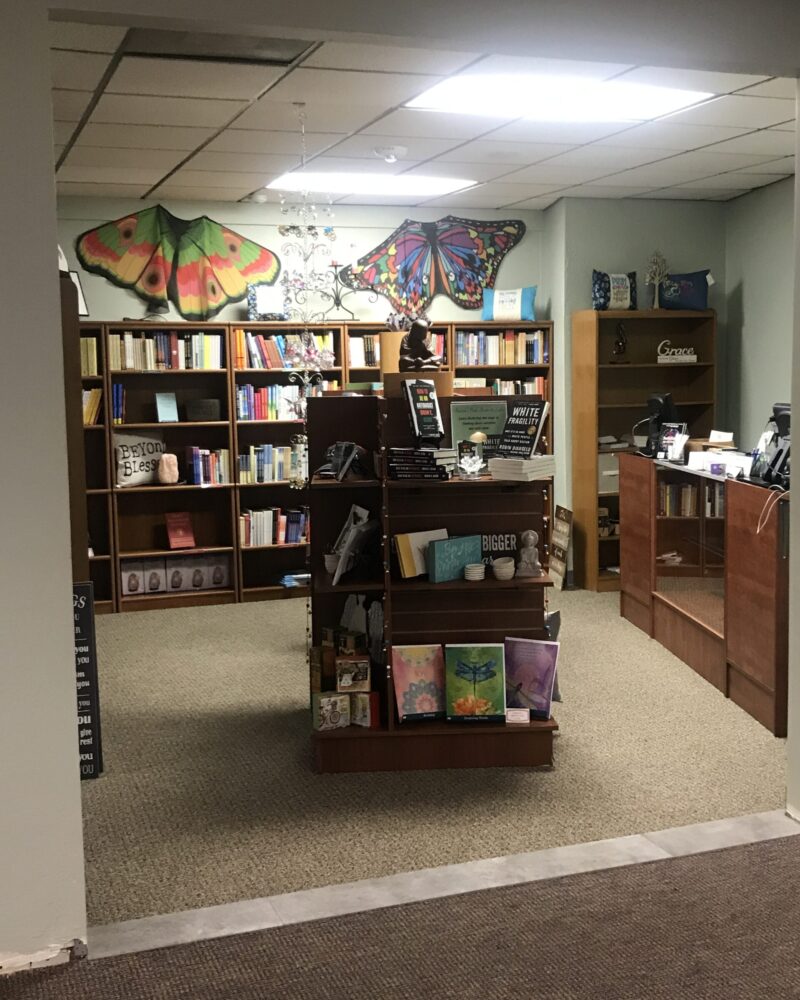 Come visit us in our new space! We have local honey and the new "I am protected by love" masks (a fundraiser for our Grow with God Expansion).
We are open Monday – Friday from 9am to 3pm (closed 12 – 1pm).
Stop in and get a free Science of Mind Magazine.
Masks and social distancing are required while in the store.