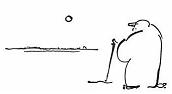 Tuesdays, September 17 – November 19, 2019
6:30pm to 9:30pm
Facilitated by Kim Brewer, RScP and Ileana Vassiliou, RScP
Prerequisite: Foundations or Beyond Limits
Tuition $225.00 Early Bird discount available
This class is a continuing spiritual journey in which we explore: the relationship of God and humankind; our inner life of thought and feeling; and our powerful co-creative nature. We will delve into meditation, spiritual mind treatment (affirmative prayer), and journaling as ways to nurture, awaken to, and consciously participate in our personal relationship with God. As we experience various methods of these practices, we will discover how they serve to connect each of us with our Divine Self.
Dates: Tuesdays, September 17 – November 19, 2019
Time: 6:30 p.m. to 9:30 p.m.
Length of Class: 10 Weeks
Textbooks: Journey of Awakening by Ram Dass and Can We Talk to God? by Ernest Holmes
Tuition: $225 Full tuition; $203 Early Bird – both include $50 non-refundable deposit
Registration: Begins August 25. Early Bird discount ends on September 8; Registration ends on September 10
Prerequisite: Foundations or Beyond Limits
Facilitators: Kim Brewer, RScP and Ileana Vassiliou, RScP
Register Here:
Please fill out this form and click submit to register for the Treatment and Meditation Class.
When you click Submit you will be directed to a secure PayPal site where you can pay with your credit/debit card or through your PayPal account.
Registration is only complete when payment is made.