Metaphysical Bible
Spiritual Meaning and Interpretation of Key Bible Stories
(A New Certificated 8-Week Class)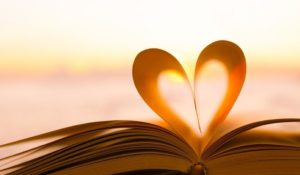 Metaphysical Bible Study is a particular intuitive process that uses the underlying essence of biblical stories–the symbolism, allegory and parable–to help us achieve self-discovery and spiritual growth. This course looks at the familiar stories in the Bible and interprets them in a different way–not as literal truth, or religious dogma, but as stories with profound metaphysical and spiritual meanings.
Dates:
Tuesdays, June 20th thru August 15th (No class on July 4th)
Registration Ends: June 13th
Time:
6:30 to 9:30pm
Tuition:
$180 The tuition of $180 includes a $50 non-refundable deposit.
Texts:
Learn to Live: The Meaning of the Parables by Ervin Seale
The Revealing Word by Charles Fillmore
Bible
Science of Mind textbook
Prerequisite:
Foundations or Beyond Limits
Facilitators:
Rev. Dr. Liesa Garcia and Rev. Steve Yarborough
Registration is now closed for this class. For more information, call (775) 826-0566.