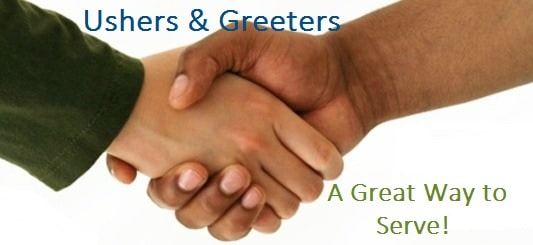 Usher/Greeter Training
Usher/Greeter Training
Sunday, December 11 at 9 a.m.
Think you might like to serve our Center as an Usher and/or Greeter? Then please join Deanna Smith in the Community Room at this time.
Deanna will provide job details and training for those who are ready.
If you are already on the team, come and get a refresher and meet your new teammates!
SIGN UP HERE