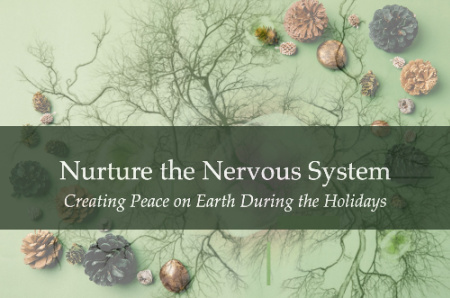 Nurture the Nervous System – Creating Peace on Earth During the Holidays
Sunday, December 11th
Center for Spiritual Living Reno
1:00-3:00 PM
$35
Most of us are familiar with fight, flight, or freeze in relation to the stress response. Now you can add fawning and feigning death to the ways that we cope, strategize, and respond to stresses, both big and small. Keeping in mind that a healthy stress response is vital for a healthy nervous system, our stress responses have a function in providing safety, dignity, and belonging to our experiences. And while stress responses are natural and highly individual there are spiritual practices and tools that can keep the shadow side of a stress response from hijacking our nervous system.
Join Prayer Practitioner Kate Colby Nelson for this deep dive into creating greater resiliency in our hearts, minds, and nervous system to create Peace on Earth through this holiday season.
What to bring: Writing journal, comfortable warm clothing, a mat or blanket, and pillows for comfort.
Learn about the nervous system, the vagus nerve, and the stress response
Unpack and understand the Polyvagal Theory
Identify your own most utilized stress responses
Experience techniques and practices for developing resilience and calming the nervous system
Relax with a Yoga Nidra Meditation (either lying down or sitting in a chair)
Workshop Format: Lecture, sharing, self-discovery, experiential exercises, and Peaceful meditation.
REGISTER HERE