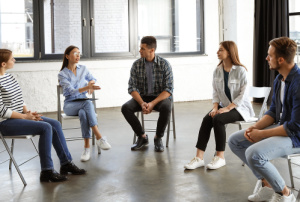 Death Discussion -"Let's Talk about Death"
Death Discussion Circle- "Let's Talk about Death"
4th Wednesday  3:30pm-5:30pm
Open to everyone. No charge.

The Function of Our Death Discussion Circle

This group provides a safe place to have an open-hearted, open-minded discussion about all things regarding the realities and the beliefs about Death. As we begin to talk about Death more freely, we pull it out of the 'closet' and bring Light into the darkness, releasing the secret-ness, releasing the fear, allowing us to lean into the mystery with wonder, excitement and celebration. As we look at Death, our beliefs will come to the forefront, where we can consciously decide which of our old beliefs no longer serve us, and, in this group of support and understanding, we may choose to let those go. Or, we may discern which of our beliefs invite us to go deeper, learning what is of value here, what is based on Spiritual Principle — and in so doing, we are consciously building a sturdy Foundation of Faith to stand on, creating Freedom in our life, and we prepare ourselves for a Peaceful, 'Good' Death.
By talking courageously about Death, we are building a sturdy Foundation of Faith to Stand on, throughout our Life, toward creating a Peaceful Death.
Do not fear Death. Death is just a transformation into something even more magnificent.
"Death is where it all starts; Death is not the end." – Unknown
Jacquelyn Baldwin, Facilitator. Questions, call: 775-846-7399 Jbaldwin0031@gmail.com
Co-Facilitator, Anne Perrah