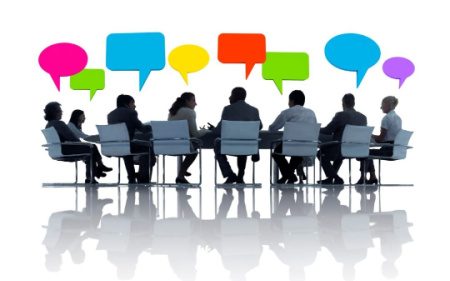 Accepting Applications to Serve on our Board of Trustees
Thank you for considering candidacy for serving on the Board of Trustees of Center for Spiritual Living, Reno.  The Board serves as a valuable role in holding the vision and determining policy that supports our Spiritual Center.
Serving on the Board of Trustees is an honor and a privilege and is a significant way to be of service to CSL Reno.  It also offers a great opportunity for spiritual growth and deepens the connection with each other and our Center.
The following information outlines the requirements and expectations for serving on the Board.  Please read it carefully to determine your eligibility.  If you would like to be considered as a candidate for the Board of Trustees, complete the enclosed questionnaire and return it to the Church office by Sunday, January 1, 2023.  You will then be contacted by the Nominating Committee to set-up an interview date.
Here's an overview of what you need to know about this process, as well as serving on the Board of Trustees.
After reviewing applications and conducting interviews, the Nominating Committee shall proceed to prepare a slate of nominees for each vacancy to be filled. This slate is presented at the Annual Meeting.  New Trustees are installed that day and are elected to serve one two-year term; they attend their first meeting the following month.
The essential requirements to serving on the Board are:
Must be member of CSL Reno for at least one year
Completion of Foundations Class, Beyond Limits or Spiritual Principles & Practices
Participation in sacred service (volunteer)
Financially support CSL Reno in a significant way
Participate in the annual pledge program
Regularly attend Sunday services and other activities and events
Be available for interviews the week of January 2, 2023
Other qualifications include:
Business experience and organizational skills
Success in one's chosen field
Ability to be a team player
Ease with long-range planning, budgeting and decision-making
Comfortable in spending large amounts of money
Committed to the vision and purpose of Center for Spiritual Living, Reno
Trustees are required to:
Attend the annual Board of Trustees all-day retreat on Saturday, February 4, 2023.
Attend CSLR's Annual Meeting Sunday afternoon, January 22, 2023.
Attend monthly Board meetings, the second Wednesday of each month, from 5:00 until 7:00pm (approx.);
Prepare for monthly meetings, including reviewing previous month's minutes, studying monthly financial reports, and following through on assigned tasks;
Assist with the offering and serve as Minister's support person, at least one Sunday service per month;
Be visible and accessible to congregation;
Be knowledgeable about how the Center works;
Be willing and able to deal with Board business during the month via email;
Listen to other's points of view and be open to the Highest Good for the Church;
Agree to engage in "Respectful Communication"
Applicants should also know…
Spiritual principles are at the heart of every decision that's made.
All Board matters are confidential
All decisions are made by consensus—discussed and agreed upon by all Board members
There are some decisions regarding the Church that the Minister makes (ecclesiastical) and others that the Board makes
Please keep this page and return (or submit) the completed questionnaire to the Church office by January 1, 2023.
If you have any questions about this application, requirements or qualifications, please contact a Board member or the Board President, Rodney Sumpter.
Applications are available at the Center or you may complete and submit the form below.