TREATMENT AND MEDITATION:
SPIRITUAL PRACTICE FOR DAILY LIVING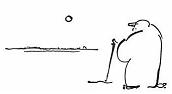 This class is an exploration of meditation, spiritual mind treatment (affirmative prayer), and journaling—as ways to nurture, awaken to, and consciously participate in your relationship with God.  As you experience various methods of these practices, you'll discover how they serve to connect you with your Divine Self.
Through the course of this class, you will not only discover the "how to's", but you'll begin to create a daily routine and commitment to doing your spiritual work.  Putting these tools (or practices) to work each day will allow you to feel more deeply rooted in God as your Source, as well as establishing a pattern for a fuller, richer more authentic life.
If you're committed to your spiritual path, this class is a must.  It is the next step after having completed the Foundational Level to further your realization of who you are and what you are here to do.
"Perfect God within me, Perfect Life within me, which is God, come forth into expression through me as that which I am; lead me ever into the paths of perfection and cause me to see only the Good. By this practice, the soul will become illumined and will acquaint itself with God and be at peace." ~Ernest Holmes 
Dates: Tuesdays, September 10 - November 9, 2019
Textbooks: Journey of Awakening by Ram Dass and Can We Talk to God? by Ernest Holmes

Tuition: $225, includes non-refundable $50 deposit.

Registration: Begins August 13th. Early Bird discount ends August 27th. Registration ends on August 31st.

Prerequisite: Foundations or Beyond Limits
Facilitators: Kim Brewer, RScP and Ileana Vassiliou, RScP
Registration for this class is now closed.