TREAT YOURSELF TO LIFE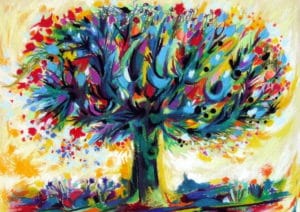 "Treat Yourself to Life" is a powerful eight-week certificated class based on the book by the same title by Raymond  Charles Barker.  Students experience the joy of harnessing the Power for Good in the Universe by learning to use affirmative prayer effectively and with purpose.  Positive, practical tools are given to change unwanted patterns and bring greater good into the basic areas of living: Health, Prosperity, Relationships, and Creative Expression.
This class focuses on the power of affirmative prayer as Raymond Charles Barker taught it.  Each week looks at a different subject and presents the Truth about each, giving students a foundation for creating powerful prayer for themselves.
"Wherever you are, in an apartment in New York or San Francisco, a farm in Iowa, a house in Texas or a bungalow in Florida, there is an inner you which is craving love, self-expression, permanence in your health and security in money."
Raymond Charles Barker
Dates: Tuesdays, June 21 – August 9, 2016
Textbooks: Treat Yourself to Life by Raymond Charles Barker and The Science of Mind by Ernest Holmes

Reading Assignment:

Before Class 1

, read Chapter One in Treat Yourself to Life
Tuition: $180, includes non-refundable $50 deposit.

Registration: Begins May 29th at the Center or online now. Early Bird discount ends June 12th. Registration ends on June 14th
Prerequisite: Foundations or Beyond Limits
Facilitators: Laura Arneson, RScP and Beth Williams, RScP
Registration is now closed for this class.