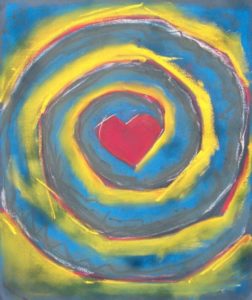 Tuesdays, January 7-28, 2020
6:30pm to 8:30pm
Tuition: $60
Facilitated by Rev. Karen Neuweiler and Morgan Sandberg, RScP
Join Morgan and Rev. Karen in an exploration of compulsive behavior. We will learn that our compulsions are not something wrong with us, and learn tools to respond rather than react.
Join us in discovering:
*It's never your compulsion that you long for, but a
nourishing relationship with yourself and with your life
*Rather than a problem to be solved, your compulsion becomes a guide back into ease and joy
*The liberation that comes from understanding that your compulsion is not something wrong with you
*What's in the way is the way!
Learn tools for transformation, including:
*Cultivating curiosity through meditation and journal writing
*Loving ourselves from the inside out
*Opening to our breath
*Coming home to ourselves
Based on The Gift of our Compulsions by Mary O'Malley
Please bring your journal!
Register Below
Please fill out this form and click submit to register for Healing Our Compulsions.
When you click Submit you will be directed to a secure PayPal site where you can pay with your credit/debit card or through your PayPal account.
____________________________