Center for Spiritual Living, Reno has several homegrown groups comprised of people who share a similar interest and passion.
Women's Spirit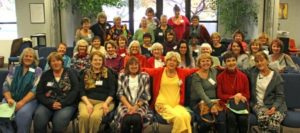 The 2nd Saturday of each Month 9:00-11:00am
Women's Spirit is open to women of all ages. We join together once a month and enjoy fellowship with delicious snacks, sacred community through inspired activities that promote values based living and divine connection. We have several affinity groups within the larger Women's Spirit group that can be joined at any time. While we have several Affinity groups, it is not necessary to join a group to be part of Women's Spirit and enjoy our monthly meeting spiritual activities.
The February meeting spiritual practices will be focusing on benefits of Mindfulness. We will explore a variety of different types through discussion and meditation.
Current Affinity groups include the following:
• Real Love study group facilitated by Jacqueline Baldwin
Beginning Feb. 23rd, will begin a new book - Real Love and Dating. If you are interested contact Jacquelyn or Dale Baldwin @ massagebyjacq@aol.com.
• Spiritual Study book group:
February - I've Been Thinking by Maria Shriver @ SWILL @ 5:45pm on Feb. 20th
March - Fortune Rocks by Anita Shreve @ SWILL @ 5:45pm on March 20th
April - The Daily Coyote by Shreve Stockton @ SWILL @ 5:45pm on April 17th
• Creativity Group that creates different projects monthly
• Social Group - Barefoot in the Park @ Reno Little Theater on 2/3 @ 2:00pm. $20 - $25 Contact Jennifer Kirkland @ jenkirk51@yahoo.com  for more information.
• Community Outreach Group – Upcoming donation drive begins Feb. 17th and ends March 3rd.  Items that are donated will support women from the Domestic Violence Resource Center (CAAW) who are working to begin their lives anew.  Requested items are: Paper towels, toilet paper, dish liquid, cleaning products (such as 409), gift cards to such places as Wal Mart and Target.
• Community Adventures - Next Outing:  Tour of the Wilbur May Museum @ Rancho San Rafeal Park on Saturday, March 2 @ 10:00am.  Followed by a walking meditation at the Labyrinth at the same location.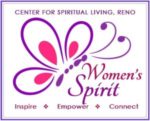 We support The Eddy House and Domestic Violence Resource Center on a monthly rotating basis providing items they need.
We would love for you to join us! We are always looking for new ideas and ways we can serve our community, celebrate life and grow together in Spirit.
Please feel free to contact Laura Arneson, RScP @ womensspirit@cslreno.org or 775-420-8615.
______________________________________________________________
Coming in January 2019:
Vision Board Workshop
Saturday, January 5, 2019
9:00am to 12:00pm.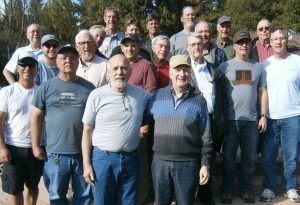 The men of Men's Spirit are invited to join and participate in "SOMg's"—which is an acronym for Spirit of Men Groups in the Science of Mind that is similar to Sangha—a Sanskrit word in the Buddhist tradition meaning a spiritual community of friends who share a common purpose and pray for one another, with the intention building community, providing a safe place for men to grow, pray and serve together.
Men's Spirit meets the third Saturday of each month at 8 a.m. in the Youth and Education Center of CSL Reno for a potluck breakfast, fellowship and spiritual growth. All men are welcome!
For more information about Men's Spirit and how to get involved, please contact:
The Young Adults of Center for Spiritual Living, Reno (ages 18 through "30 Something") get together to connect, have fun, find common interests and develop a spiritual bond. Male or female, single or married, kids or no kids, straight or gay—this is a loving and welcoming group of friends.
If you'd like to be involved, please contact Rev. Steve Yarborough at RevSteveY@gmail.com.
Ready to find out more?
Send us a message today! We will be happy to answer any of your questions!  Or call (775) 826 - 0566 today!