Center for Spiritual Living, Reno has several homegrown groups comprised of people who share a similar interest and passion.
Women's Spirit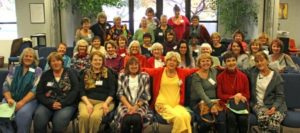 The 2nd Saturday of each Month 9:00-11:00am
Women's Spirit is open to women of all ages. We join together once a month and enjoy fellowship with delicious snacks, sacred community through inspired activities that promote values based living and divine connection. We have several affinity groups within the larger Women's Spirit group that can be joined at any time. While we have several Affinity groups, it is not necessary to join a group to be part of Women's Spirit and enjoy our monthly meeting spiritual activities.
At our August meeting, our spiritual practice will center around "Play".  Come and explore how valuable play is in opening us up to new ideas and allowing our authentic self to shine!
Current Affinity groups include the following:
• Real Love study group facilitated by Jacqueline Baldwin
• Spiritual Study book group: August Book is "Jerusalem Maiden" by Talia Carner and September book will be "Gift from the Sea" by Anne Morrow Lindberg. Next meeting is on Aug. 15th @ 5:45 @ SWILL Coffee.
• Creativity Group that creates different projects monthly
• Social Group
• Community Outreach Group – the School Supply Drive was a great success! Thank you to all who contributed, we appreciate your support
• Community Adventures is going to see the play "Legally Blond" at the Bartley Ranch Amphitheater on Sunday, August 26th. Cost is $25 which includes a drink and reserved seating. Limited to 20. Please contact Laura if you are interested.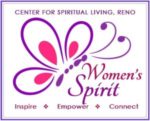 We support The Eddy House and Domestic Violence Resource Center on a monthly rotating basis providing items they need.
We would love for you to join us! We are always looking for new ideas and ways we can serve our community, celebrate life and grow together in Spirit.
Please feel free to contact Laura Arneson, RScP @ [email protected] or 775-420-8615.
The men of Men's Spirit are invited to join and participate in "SOMg's"—which is an acronym for Spirit of Men Groups in the Science of Mind that is similar to Sangha—a Sanskrit word in the Buddhist tradition meaning a spiritual community of friends who share a common purpose and pray for one another, with the intention building community, providing a safe place for men to grow, pray and serve together.
Men's Spirit meets the third Saturday of each month at 8 a.m. in the Youth and Education Center of CSL Reno for a potluck breakfast, fellowship and spiritual growth. All men are welcome!
For more information about Men's Spirit and how to get involved, please contact:
The Young Adults of Center for Spiritual Living, Reno (ages 18 through "30 Something") get together to connect, have fun, find common interests and develop a spiritual bond. Male or female, single or married, kids or no kids, straight or gay—this is a loving and welcoming group of friends.
If you'd like to be involved, please contact Rev. Steve Yarborough at [email protected]
Ready to find out more?
Send us a message today! We will be happy to answer any of your questions!  Or call (775) 826 - 0566 today!