Welcome to Center for Spiritual Living in Reno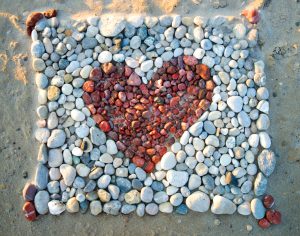 Center for Spiritual Living, Reno invites you to visit our spiritual community to explore new possibilities for your life. We are a loving community, providing spiritual tools for transformation, creating a world that works for everyone! We honor all paths to God.
We offer a practical spiritual teaching that draws on the wisdom of the ages and New Thought principles, in order to promote awakening and personal growth.
We went to this CSL during a weekend getaway to Reno in early January. The congregation was friendly, open, and fun-loving. The music was what I miss so much in Boise after having attended CSLs in New York and Seattle. To put it plainly, the band ROCKS. If you're like me and a big part of your church-going experience has to do with the feeling your spirit gets when it's moved by talented voices and excellent musicians, then pay CSL a visit. Some might call CSL "religion light" but I like to think of it as a positive message without fear, judgment or guilt. There was even a black lab wandering the aisles! They recycle the paper covers for their service announcements and I was impressed by the number of classes and groups they ran. We really enjoyed the music, the space, the people, the overall message and the sermon given by Rev. Garcia. For us, it was a great way to kick off the new year while still on vacation.
We awaken and deepen spiritually through our lifelong commitment to growing, expanding and learning.
March 5 – Reachable and Teachable
March 12 – Webs and Boxes"
March 19 – Being Vulnerable
March 26 – Aging as a Spiritual Practice
Service Times:
9:15 a.m. and 11:00 a.m.
Youth Church is Available during the 11:00 a.m. service
Let our licensed prayer practitioners help you deal with everyday challenges, find your inner peace, get support or immediate assistance. You can call our Inspiration Line at (775) 826-6966 for an uplifting recorded message.
Or complete a prayer request form and send it to us and our Prayer Practitioners will pray for you for 30 days.
The Stream Team of Center for Spiritual Reno offers the Live Video Streaming Network for your convenience!
Watch the Sunday Service live from the comfort of your home. Or check out our full archive of videos if you'd like to revisit a session or had to miss your regular service.
Visioning Class
An 8-Week Certificated Class
Thursdays, April 13 - June 1, 2017
Offered by CSL Reno's Education Ministry
CLICK HERE for more information.
__________________________________________________________________________
40 Days of Values-Based Living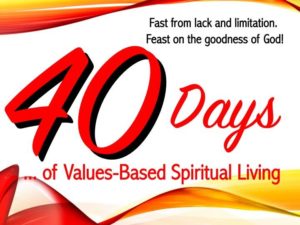 Join us for the continuing live streaming of 40 days of Values- Based Spiritual living with 5 minute prayers and meditation in honor of Lent. This program continues each night (except Sundays) at 7pm. Broadcasts will be on our Live Streaming page at cslreno.org or on our Facebook page.
The Heart Tones Choir
The Choir is starting up again! The first rehearsal will be
Monday, April 3rd at 6:30.
Come meet our new Choir Director! All are invited. No auditions necessary.
Weekdays
Tai Chi
Every Tuesday & Thursday 12-1:00 pm
$30/month or $5 drop-in
Fridays
Vibrational Healing:
Sacred Gong & Singing Bowls
2nd Friday of each month at 7pm
Love Offering
Mondays
A Course in Miracles
Mondays 7-9 pm
in the Youth & Education Center
Facilitated by Bob & Darla Woodard
Love Offering
Saturdays
CSL Men's Spirit Group
3rd Saturday, 8:00am-10:00am
Join the men of CSL Reno every month for a potluck breakfast, inspiration, fellowship and prayer time. Contact Rev. Steve Yarborough for more information.
Wednesdays
Young Adults Get Together
4th Wednesday of Every Month
7:00-9:00pm
(Ages 18 to 30-Something)
Quarterly Events
Taize Service
Third Friday in
March 17, June 16, September 15 and December 15
7:00 – 8:00pm
Love Offering